When you're going through your pre-teen years, you're exposed to these hush hush stories about a curious, but critical, coming of age milestone. This rite of passage into womanhood where chocolate, oversized sweaters and a strong infatuation with Chris Hemsworth awaited us.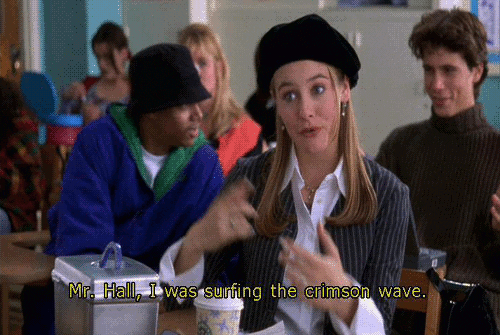 I remember my first period like it was yesterday. I was an eleven-year-old "surfing the crimson wave," as Cher Horowitz would say. My mother, twin sister and I were staying at the Hyatt while on a trip. We were about to head out for the day, but I had to use the bathroom. So, before leaving the lobby, we all headed to the ladies' room. I pulled down my underwear and was met with a maroon spot. I immediately knew that I had started my period. My mother had spoken to me on countless occasions about this fateful day. I called out to my mother explaining the situation and you could hear shrieks of joy from her stall. She kept saying, "You're a woman now, Nahja! You're a woman now!". I enjoyed the attention I was receiving and the fact that my twin sister kept proclaiming how she wanted to get hers now, but I didn't feel any different. My mom told the front desk clerk what happened and was able to get me some complimentary chocolate ice cream. Little did I know, that moment in the Hyatt lobby would be the start of a beautiful relationship between myself and chocolate ice cream during these dreaded times of the month.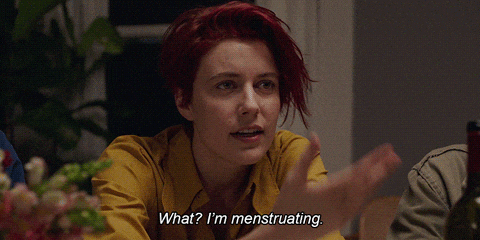 At the time, I didn't truly grasp the concept of having a period. My mother failed to mention the amount of maintenance that came with it all. Mothers love to tell you about the beauty of it all. That's their favorite thing to discuss. And, at the age of ten, you pretend to understand what they're saying because you want to be taken seriously. Ten years old is a big year. Double digits mean business.
As I sat there pretending that I understood everything she's telling me, I realized the strangeness of the entire concept of periods. According to my mother, at some point in my near future, I'm going to start bleeding a few days every month. That's what initially shocked me. I was going to start bleeding NATURALLY!? What is natural about bleeding? I could barely look at a paper cut, let alone my own bleeding vagina. I should admit now that I'm extremely squeamish, especially when it comes to blood. So, this idea of bleeding on a regular basis freaked me out. Also, the fact that this natural bleeding was to prepare my body for pregnancy was a lot to take in at ten years old. I hadn't even had the infamous birds and the bees discussion yet, so you can understand why I didn't fully comprehend this. My mother had said that my period would last for about three to five days. That did not happen for me. After my rebirth as a woman at the Hyatt, my period lasted a total of seven days. SEVEN DAYS. I thought to myself, "Is there something wrong with me?" Why did my period last so long? We went to the doctor and they informed that I just had a heavy flow. Great, right? The girl who can barely look at blood has a heavy flow. What are the odds.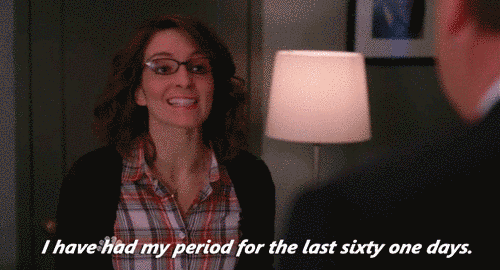 I'm twenty now and have learned to live with this fact. I have another thirty-one years before this cycle begins to cease, so I've adapted. You learn there are perks to being a woman with a relatively moderate menstruating cycle. There are plenty of ways to distract you from the Red Wedding in your pants. For one, you can eat as much as you want. I repeat, AS MUCH AS YOU WANT. Indulge in that Ben and Jerry's pint of ice cream, that Kraft mac 'n cheese, any food that soothes your cramps. We all deserve it. Secondly, it creates a great bond between women. Lending a woman a sanitary product, talking about your go-to comfort foods, just the sheer fact of knowing that you're not the only one going through it solidifies a strong friendship. A lot of my long-lasting friendships all started with a maxi pad. Thirdly, its mother nature's way of letting us girls know we are not preggo. As much as we would all like a handwritten note instead of a week of bleeding, we all can agree we'd rather receive the painful cramps rather than nothing at all.
Loading Likes...